Why Link?
Why link, because it is a great and easy way to find what you are looking for. It is also a great place to add your link to get the world to notice you. This is the place to find other links to different sites you might like. We have compiled these links of Web sites that we believe help to create a better world. You may or may not agree, but at least by checking out these sites, you can make up your own mind. If you have any links to add please feel free to e-mail them to us on our Contact Page and it might be wise to tell us why you want to add your link here.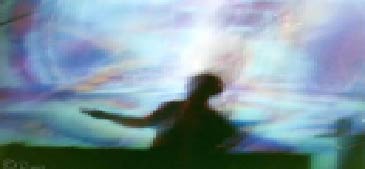 Click Here To see a list of thousands of sites in the Electronic Music Scene.
If you would like to be a supporter of Toy Maker Music Promotions please contact us on our our: Contact Page
Support Sites for Toy Maker Music Promotions
UC DnB
Growing community of loyal enthusiasts. Check it out.
DJ Stuntz homepage
DJ Stuntz personal site with downloads from Toymaker DJs
Dogs on Acid
Great Site for streamable dnb.
Raves.com
Everything you wanted to know about raves is here.
EMAC
Come cheek out the University of Illinois's Electronic Music Appreciation Club!
Intergruv Networks
Intergruv Networks


Top 25 Links

Nepolrecords.com
support another midwest great - Nepol Records is a promotional group from St. Louis
Rave Match
"A dating site for ravers?!?!" - A site just for you to meet that special someone--Someone who actually has something in COMMON with you!
Dancesafe.org
Come check us out. We are here to help you be safe at events around the country.
UpStairsLounge.com
an eclectic St. Louis bar that is truly "Above the Scene"
Hometown.aol.com/xsparkledraverx/
Come check out this crazy girl's web site. It is full of energy and color.
UnderGroundMusicConnection.com
Under ground database, Artist & Event Promotion, Exclusive live sets, and Industry links
GrooveParlor.com
The online source for the most tempting and sexy deep house grooves. GrooveParlor will provide the most rapeutic vibes to stimulate your senses with eargasmic pleasure for the soul.
TrouceRecords.com
Your On-Line souce for Vinyl, Club & Rave wear, and Dj Gear!
AcidFlyers.com
Your best printer for club flyers, business cards, postcards, and posters!
WickedGlow.com
The Glow Light Specialists


TheDjList.com
Find out where your favorite dj is ranked?
BrilliantlyMad.com
BrilliantlyMad is a collective of thinkers, writers, artists, musicians, pranksters, clowns, and other talented souls.
Top 10 Dj Sites
#1DjImpacT.com
#2 JesOne.com
#3 LiqidMixer.com
#4 DjEsp.com
#5 BadBoyBill.com
#6 DjPaulEdge.com
#7 PaulVanDyk.com
#8 DjTiesto.com
#9 DjSolange.com
#10 PaulOakenfold.co.uk
Top 10 Production Sites
#1 OrganicGrooves.org
#2 DekalbNightLife.com
#3 Dustrax.com
#4 Intergruv.net
#5 Nomatik.com
#6 PoopieHead.net
#7 DropBass.net
#8 TreeHouseCollective.net
#9 NjoyNightLife.com
#10 BoogieKnights.net
Top 10 Event Calendars
#1 Spinfoil.com
#2 Usraves.com
#3 Raves.com
#4 Tranceact.com
#5 Findaparty.com
#6 Anotherlevel.com
#7 TheRaveLife.com
#8 DjCentral.com
#9 Ravers.org
#10 MidWestRavers.com
#11 Submit yours today!
If any of these links are dead please inform us at: ToyMakerMusic@hotmail.com
Mix Cd's and Tapes donated by:
Artist:
Wish TheWishFactor@aol.com
Dj Toby DjToby.com
Dj SoulPhreak
Dj Geist Revelins@uiuc.edu, ToyMakerMusicPromotions.itgo.com
Brendan Clark Clark@breakbeat.com
Darin Epsilon DjDarinEpsilon@inorbit.com
Rik Fade DjJoseZaragoza.com RikFade@TrouceRecords.com
Dj Jose Zaragoza DjJoseZaragoza.com
Dj Stuntz HomeTown.aol.com/icculus782/
Bryan Jones and Mike Gillenwater
JJ Boogie WellKnownDjs.com
MattE MattE@DjCentral.com
Elliot Dmilkculb@aol.com
Dan Morrel (formerly Dj Smurf) Danmorrell.com
Tim Fusion Intergruv.net
M.O. Modus Operandi
Dj Polar OpkProductions.com
Matt Positive M@konfused.net
Dj Ikaika FluxChicago.com
Notorious Nino
Dj Hectic UnitedProductions@canwetalk.com
Jes One JesOne.com
Dj ImpacT OrganicGrooves.org, ToyMakerMusicPromotions.itgo.com, and DjimpacT.com
Dj Cross UnitedProductions@canwetalk.com
Short E Short-E@housemusic.com
Dj Gizzmo DjGizzmo@hotmail.com
Dj Zeek DjZeek69@aol.com
Production Crews:
Hype Sounds
BreakBeat
Groove Reactor GroovReactor.com
Toy Maker Music Promotions ToyMakerMusicPromotions.itgo.com
Organic Grooves OrganicGrooves.org
The Groove Shop TheGrooveShop.com
Intergruv Intergruv.net
Opk Productions OpkProductions.com
Flux!ChicagoFluxChicago.com
United Krew UnitedProductions@canwetalk.com
DasPimp Productions
Airplane Clique Productions AirplaneClique.com
The Committee CommitteeDjs@aol.com
Toy Maker Music would like to thank those Artist and Production Crews for donateing their mix Cd's and tapes. If you would like to donate demos please send demos by CD or Tape to the following address:
Toy Maker Music Promotions